Payroll calculation and employment contracts are a complex subject matter and are mandatory for every employer. However, employers want to focus mainly on their core business. Acerta understands this like no other. That's why the HR service provider has called on AE's help. Together, they have developed a digital assistant. Allow us to introduce you to Alix.
"Dear employer, one of your temporary contracts is expiring. Would you like to extend, terminate or draw up a permanent contract?" This is one of the proactive messages from Alix, the new digital help for employers. HR service provider Acerta has invented Alix to help its clients with complex payroll administration in an even better way.
What does Alix do? How challenging was it to build this digital assistant? Why was AE called in? And what is the result of your close collaboration?
Sofie Michiels, Head of Product Management Payroll at Acerta, first outlines the context: "Calculating a correct salary isn't easy. It requires a lot of information about the employee and their contract. To streamline this, we create payroll tools. They enable the employer to submit this data quickly and efficiently. However, we need to make sure that these tools are easy to use for our clients. This is where our biggest challenge lies, as our clients aren't all involved in HR and payroll on a daily basis. Above all, they want to focus on their own business."
Alix proactively helps employers
Acerta is constantly taking new steps for more efficient personnel administration. Alix is its latest digital tool. This revolutionary addition to the Connect payroll tool is designed to give clients a full-service solution. It compliments the support provided by the case manager, with customers still having the option to consult with a personal contact person. "My colleagues often talk to me about Alix during a coffee break. They are enthusiastic and offer ideas to expand Alix even more", says Sofie. "This is the first time in my career that I see such enthusiasm for a digital innovation."


"AE is a true partner for Acerta. It has incredible drive and commitment, which bring the business and ICT closer together."
Sofie Michiels, Head of Product Management Payroll at Acerta
Alix isn't just a tool, and not just a chatbot. It's a digital assistant that proactively supports employers 24/7. Alix continuously scans the employers' file. When employers log in to their digital customer portal, Alix gives them personal advice. "At present, Alix is already supporting our clients in 23 situations. They get advice on matters such as expiring contracts, new hires, payroll processing, the end of time credit, long-term illness, and so on. Alix makes things as easy as possible for employers: they don't get standard messages. And they don't have to ask any questions. Alix informs them in person, tells them what tasks they need to complete and directs them to the learning platform for more information. In addition, if employers don't visit the client portal in time to see Alix's tasks, they will get an email. This reduces the chance of them forgetting things."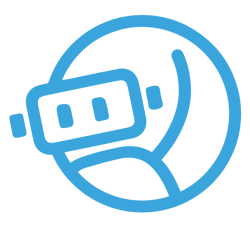 A digital assistant created through close collaboration
However, Alix didn't simply emerge. Launching a revolutionary assistant is a complex task that only has a chance of success if the right specialists are involved. There was no doubt about who Acerta wanted to bring on board as a partner. Sofie asked the internal AE consultants to run this project: "The AE experts have been well established at our organisation for years. They had realised other innovative digital projects before, so for us the logical step was to attract them for Alix."


"AE successfully attracts strong, highly qualified talent. It shows that they are the better consultants in many different ways."
Sofie Michiels, Head of Product Management Payroll at Acerta
The AE team consisted of a product manager, a delivery lead, an architect, several analysts, a developer and a test coordinator. This covered all the required skills and experience. Sofie: "AE is a true partner for Acerta. It has incredible drive and commitment, which brings the business and ICT closer together. We have also noticed that AE successfully attracts strong, highly qualified talent. Its people can join innovative projects in no time to deliver quality. It shows that they are the better consultants in many different ways. And thanks to the training AE offers them, they are up to date on the latest developments."
The IT architecture was the big challenge for the development of Alix. This is because different systems running inside and outside the company have to talk to each other. This required close coordination with multiple parties, which included internal ICT teams and an external platform. "It's not just the data that needs to go from one system to another. There is one orchestration layer on top of all the systems that connects the various tools and ensures an outstanding user experience. Putting all that together is extremely complex", Sofie says.
Alix adds value immediately
Alix is a solution under development. However, it's striking that users don't notice that at all. What's special is that there are no half measures with Alix. It gives you proper help from day one. "We started with five relatively simple use cases that can add a lot of value for our clients. This release was in complete working order, which meant that our clients immediately experienced the comfort of an all-knowing digital assistant."
The result? Employers get an additional handy tool for a full-service solution in terms of payroll and personnel administration. 30% of them therefore liked clicking on Alix's advice and proposals. 86% indicated that Alix was able to support them.
"These are fantastic figures", Sofie says. "Now that the tool is up and running, we're working on an even higher adoption rate. This will also follow from the new, extensive tasks Alix will soon be able to perform."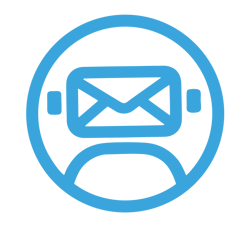 Alix's role and use cases are being systematically expanded. As a result, it will enable employers to make even more efficiency gains. "Today, Alix says what employers need to do to get their file in order. In a few months' time, Alix will guide them through the actual process. Or even better, Alix will do these tasks for them."
Magical mix of personal contact and digital tools
Alix is also a full-service solution for Acerta. Every employer currently has a dedicated account administrator. There are more than three hundred of them in total, and they're looking for even more colleagues. "They are the employer's fixed point of contact for all HR questions. These can be simple to extremely complex. The account administrators advise on legislation, wage costs, obligations to the government and all kinds of policy-related HR issues. Some tasks are administrative or repetitive and add little value for the client. And yet our team consists of experts who really want to make a difference for their clients. Alix can help them do that even better. Now that Alix takes over some of the administrative tasks, they have more time to assist their clients even better. Their work is also becoming more challenging."
There are no limits as to what Alix can do in the future to further improve this magical mix of personal contact and digital innovation. "The sky is the limit in this story", says Sofie, looking ahead.
A great job done by the multidisciplinary AE team
"The Alix project is a textbook example of cooperation", says Lien Hanssens, AE Project Manager at Acerta. "Our experienced multidisciplinary AE team was the project accelerator. This assignment included solution architecture, software selection, transformation, IT project management, product development and quality assurance. We achieved the right result quickly and within budget. As always, we did all of this internally at Acerta, as one team with Alix's end customer in mind. As a result, Acerta is extremely good at converting its data into a competitive advantage – in conjunction with an extremely personal service."


------
Curious how we can help you build a user-friendly digital assistant? Fill in the form below and we'll contact you asap.