Organizations who like to keep the broader picture in mind, soon realize that there's a lot of competitive advantage to be gained by moving to the cloud – especially now that so many of their competitors are fully committing themselves to digital transformation.
But how exactly can the cloud serve as an enabler for the digital transformation of your company? How do technologies and buzzwords such as Ubiquitous Computing, Big Data, the IoT and Machine Learning relate to cloud technology?
Start with the Why
For your (cloud) transformation to be successful, it is vital to know why you want to tap into the cloud in the first place. While cost savings and more flexible storage and computing capacity are a great start, the advantages of cloud migration certainly don't end there.
Most of us these days agree that there is little value in running your own e-mail server. It's just not your core business, is it? However, if you limit your cloud transformation to replacing your traditional on-premises software with SaaS solutions, you may be missing the full potential.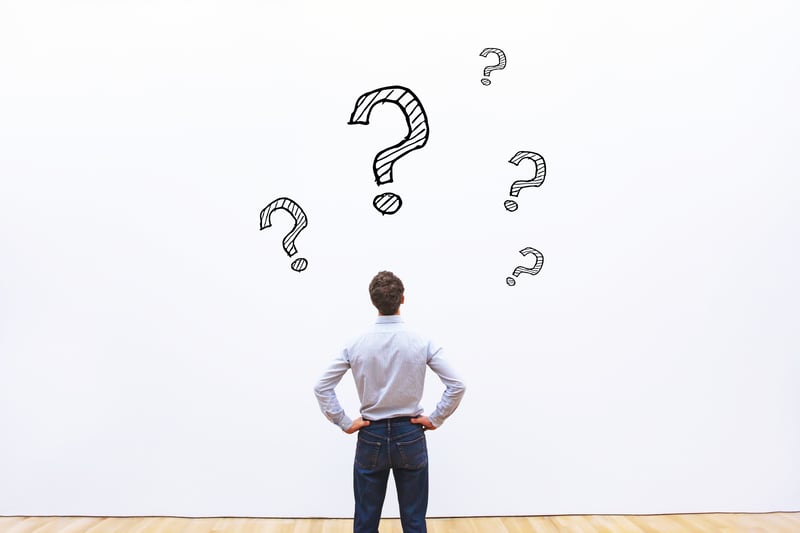 The markets are changing. Customers expect their favorite brands to not only offer digital services, but full-fletched digital platforms that integrate all those services (and possibly even the services of other companies), too. Within a few years, billions of devices will be surfing on the IoT, gathering tons and tons of valuable data. Now, more than ever, every modern company is (also) a software company.
Align business and IT
Hopefully, your business leaders are aware of this, and by now a digital strategy is in place. But is your IT strategy aligned with your business? Is your technology landscape (application and IT infrastructure) equipped for such a changing environment?
Are you able to process increased streams of data in an intelligent manner? Are your software delivery processes designed to deliver added value rapidly and sustainably? And, last but not least, are your people ready for this new world?
Not just someone else's datacenter
The cloud is so much more than someone else's data center. We at AE believe that cloud technologies and principles such as self-service, automation, unified management and governance are fundamental building blocks to enable a truly digital business strategy.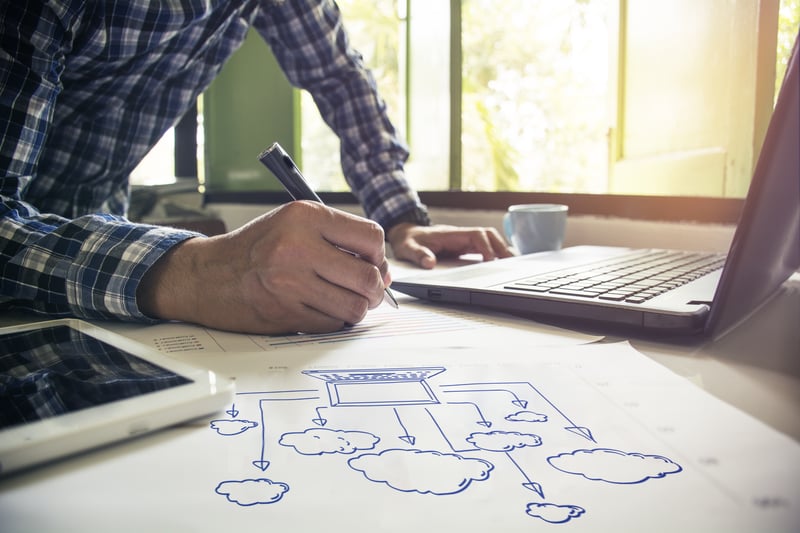 The Guardian gets it
One of the most famous and respected news agencies in the UK and increasingly worldwide, The Guardian was quick to notice the excelling rate of digitization in the print business. Aware that a radical change of their business model, i.e., shifting to increasingly digital forms of content delivery and monetization, was vital, the agency a few years ago decided to go all-in on the (public) cloud. The Guardian not only migrated its IT infrastructure, but also overhauled their IT organization's working method from project-centric to product-centric.  
Organizing teams around products enabled The Guardian to move much faster, especially thanks to the team in charge of delivering the 'reader contribution' component (the nudge customers receive to make a financial contribution to support their favorite newspaper). Through extensive experimentation and tweaking, the team managed to increase the Guardian's revenue. And significantly so. For the first time in more than twenty years, the Guardian is now operating break-even.
Broader organizational change
The bottom-line is that a cloud-first strategy does not just simply outsourcing your IT infrastructure to a public cloud provider; it is also a critical element of a broader organizational change that can help enable your enterprise to become nimbler. To succeed, it must be part of a broader digital transformation strategy that involves your business, IT and organization.

Now that you've got the 'why' sorted, be sure to read part two of this article to learn how to gain competitive advantage in the cloud.